It's amazing to see how many hard working artists at CRES have a home practice as well.
Here are a couple examples of recent student work from home.
"Sheep Doing People Things" by Sylvia 3rd Grade (The first image on the upper left illustrates two sheep doing a little Irish Step.)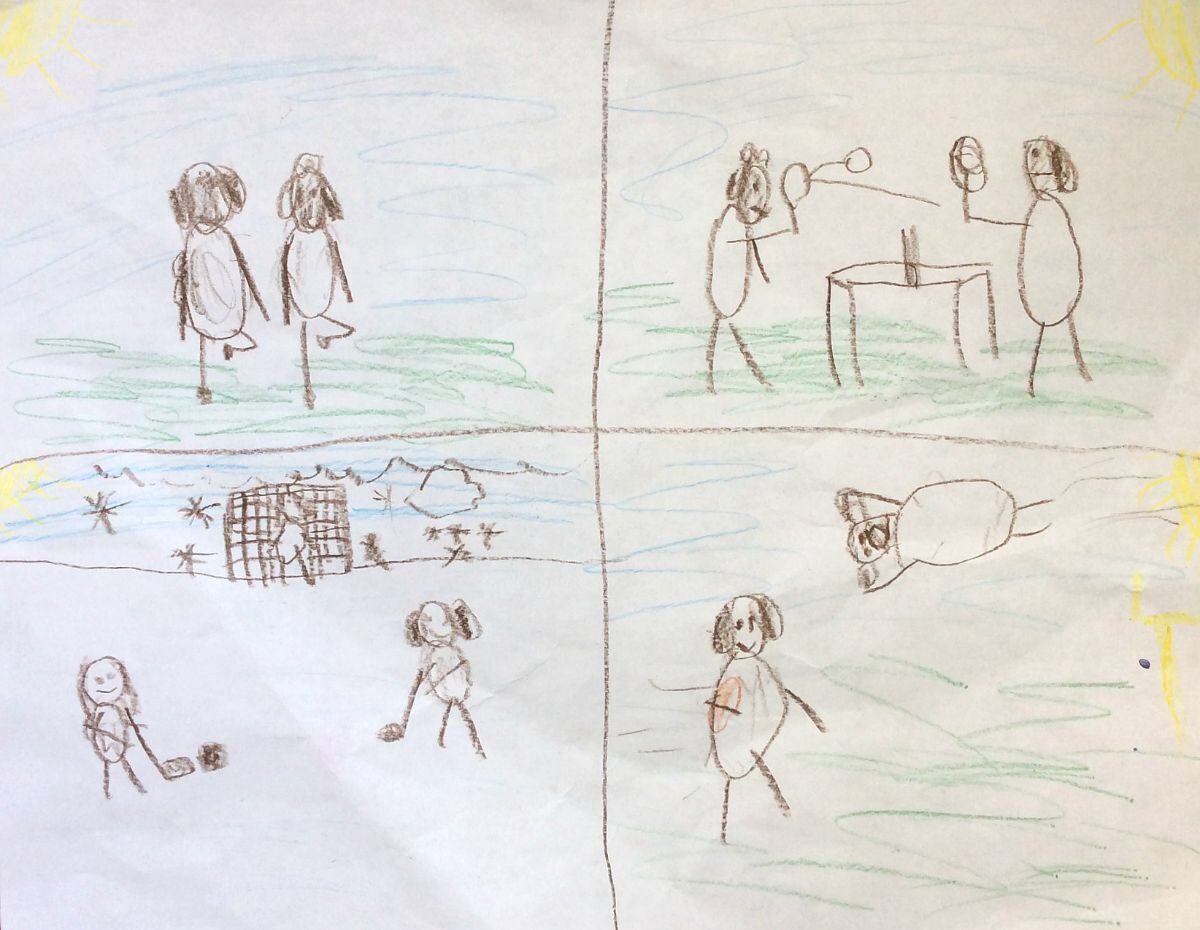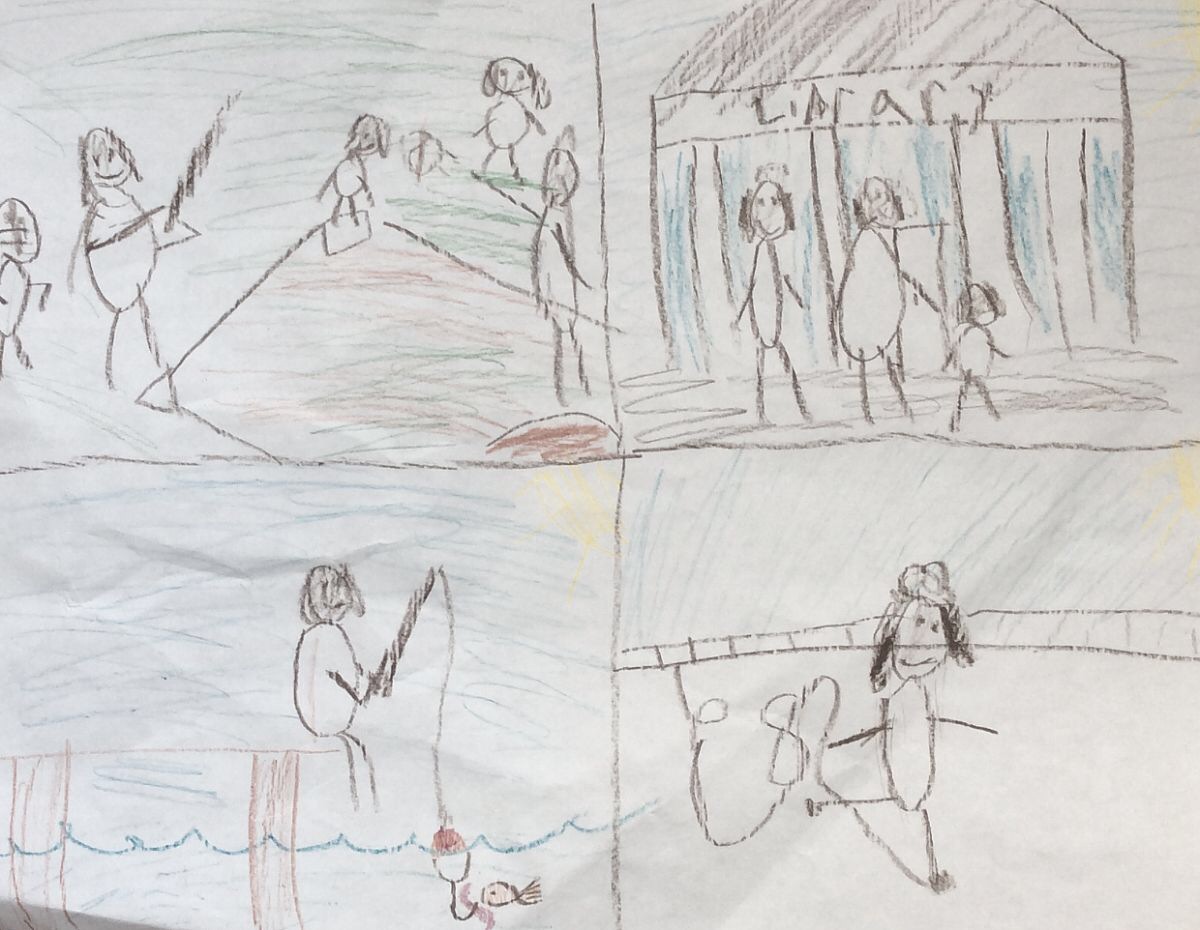 This horse was created by Ella M. In 4th Grade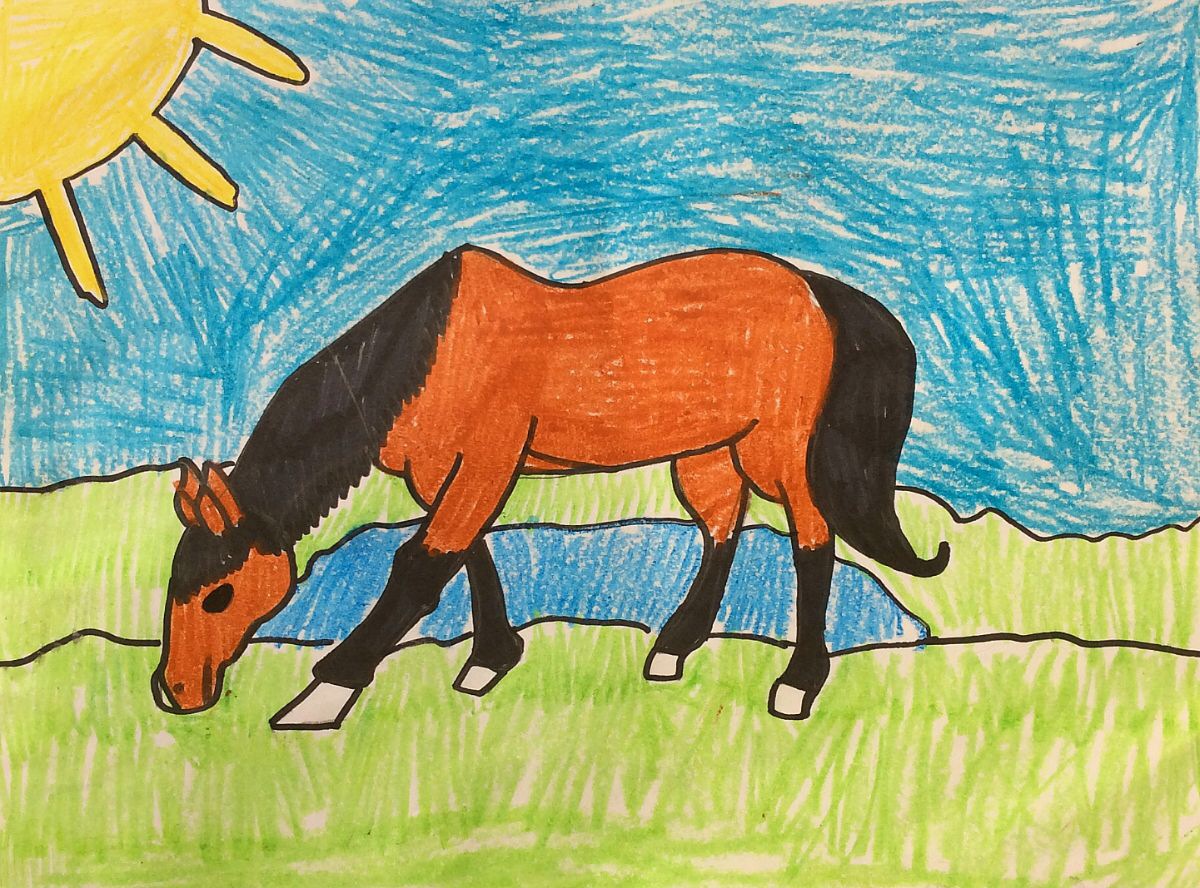 This drawing of the Nubble Lighthouse was created by Hikaru 3rd Grade.